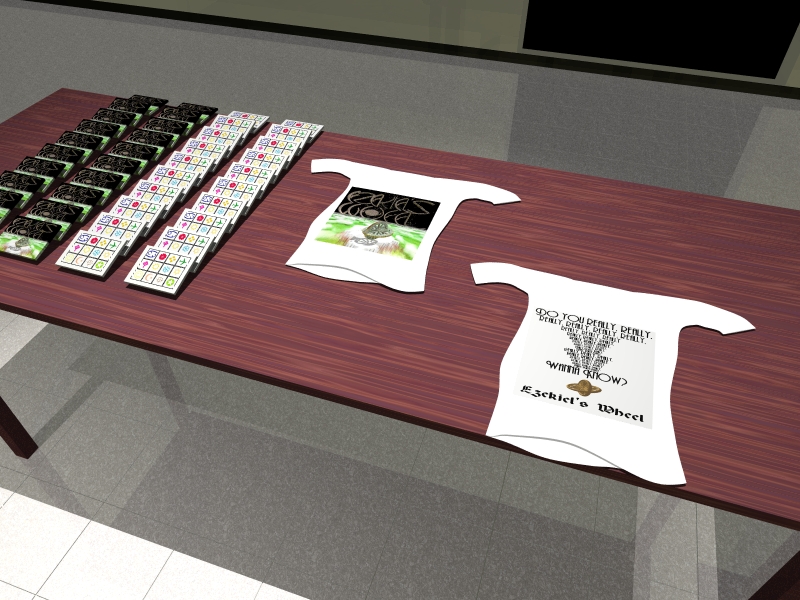 The CD's on the left are our first, self-titled, release. The white CDs are Allen Myers first solo project with Untied Music, 12 little treasures. Clicking on them will let you get more data and buy them!
The T-Shirts have their own page too, with animated graphics, so you can see exactly what the shirts look like before buying!
Otherwise, the top half of the screen will take to back to the entire club and the bottom half will take you to the audience view to listen to music!