Emory and Gwen Stagmer will have been married 20 years as of 21-Feb-2007.
To celebrate, they're sending their original wedding rings into space aboard Bigelow Aerospace's Genesis II inflatable module in the Fly Your Stuff program.
These rings were originally made by Scott Isslieb (then he was in Tulsa OK, now Little Rock Ark.)
They have been interlinked by Kerry Stagmer of Baltimore Knife and Sword company.
More info and pics to follow!!
---
Added 30-Nov-2007:
New Air and Space magazine article about Bigelow Aerospace which mentions our wedding rings!
---
Added 1-Oct-2007:
New article at Space.com on Bigelow's projects
Also: Pic of the rings taken at Bigelow before launch.
And the rings in ORBIT!
---
Added 28-Jun-2007:
LAUNCH!!

Genesis II including our rings on the Fly-Your-Stuff program launched today at 8:02 PDT from the ISC Kosmotras Yasny Cosmodrome located in the Orenburg region of Russia!!
News Report from Bigelow Aerospace here!
---
Added 18-May-2007:
Another Delay - new launch date late June. Article at Space.com.
On the other hand, the LCROSS Program is going well ;) Emory is the Project Software Lead for LCROSS.
---
Added 19-Apr-2007:
Launch delayed (again - welcome to the space Biz!) until late May
---
Added 26-Mar-2007:
Update on Bigelow Aerospace's business plan
---
Added 22-Nov-2006:
New article at Space.com on the Bigelow Aerospace Genesis II program which includes a reference to the Fly Your Stuff Program.
Kerry Stagmer in the Baltimore Knife Jewelry Shop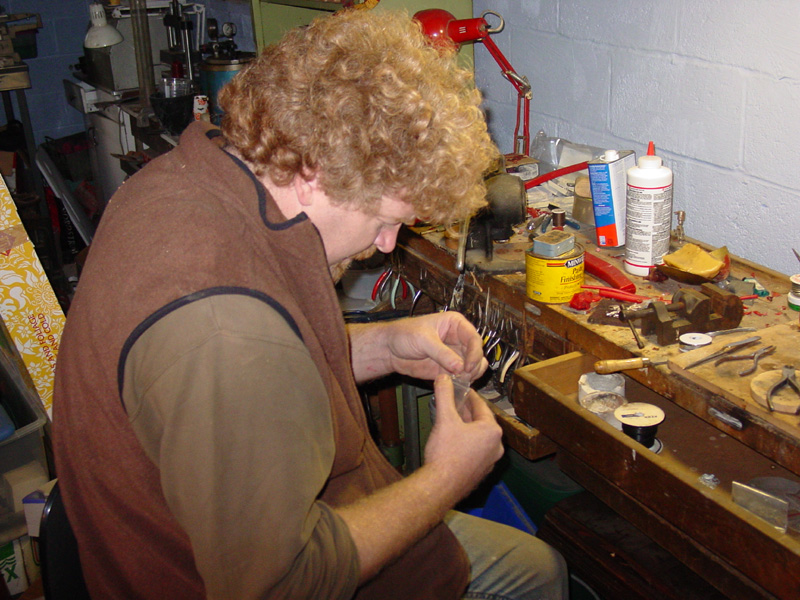 A view of the rings after Emory's was cut to interlink them.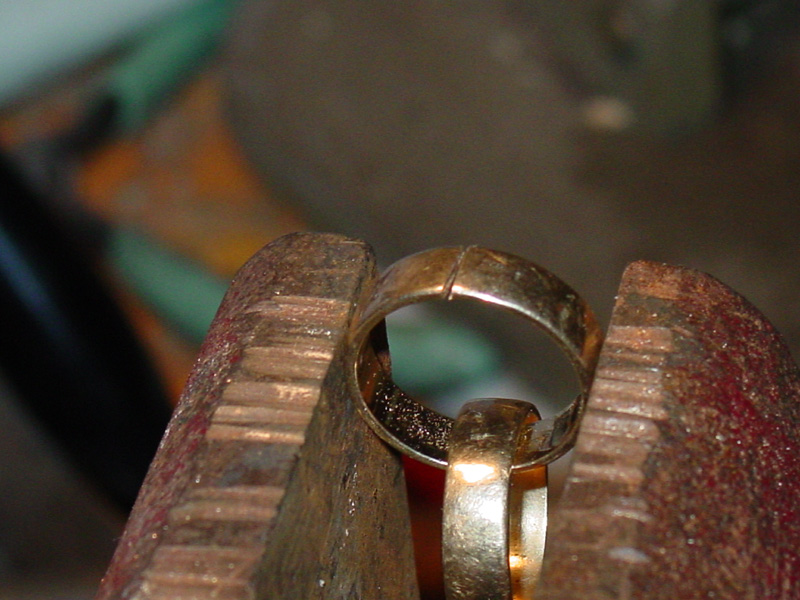 Another view of the cut ring.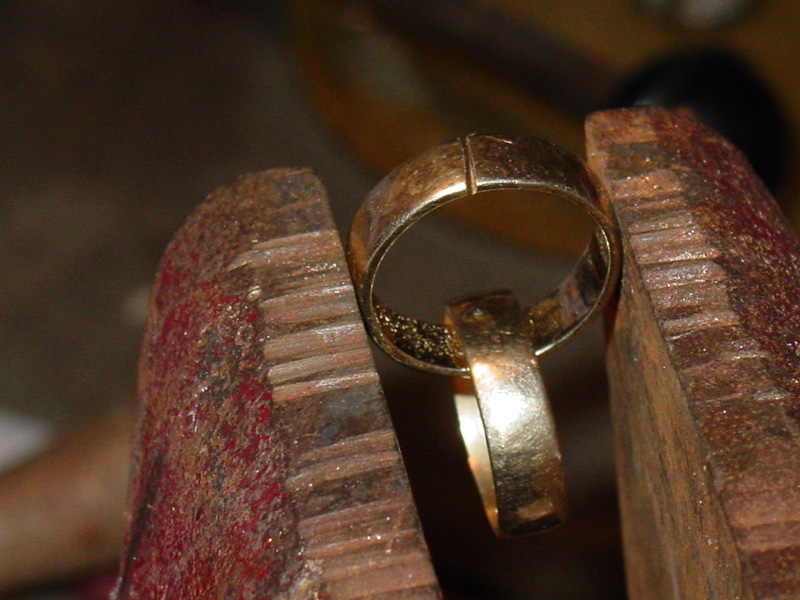 Gold solder applied.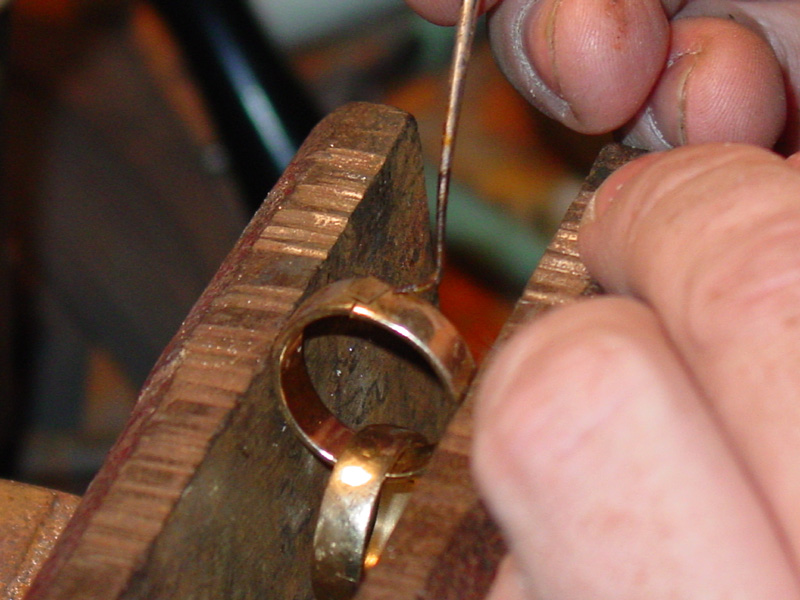 Torch applied, solder just starting to melt.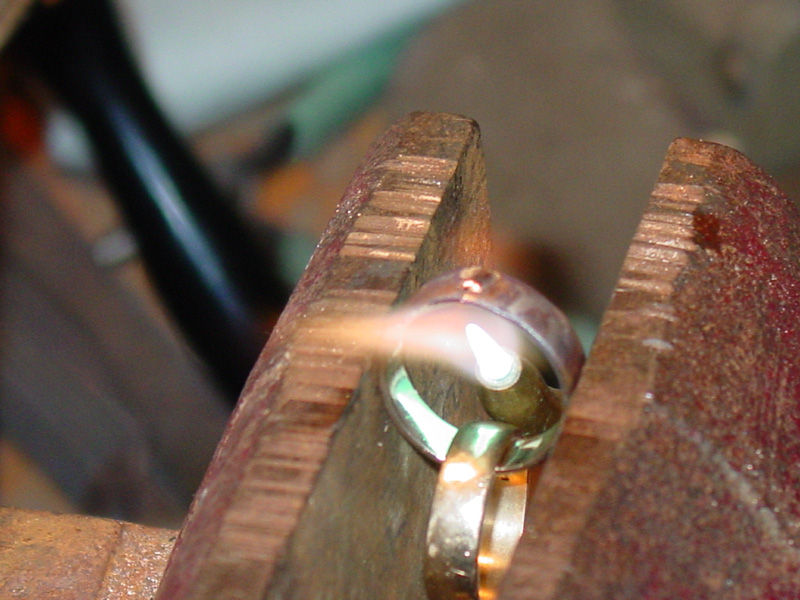 After soldering and polishing. Emory is holding the rings.
The wedding ring he is wearing was also made by Kerry Stagmer, and
designed by Emory. It says: In the name of the Father, and the Son and the Holy Spirit" in LATIN.


These rings were made for Emory and Gwen 5 years ago for their 15th anniversary.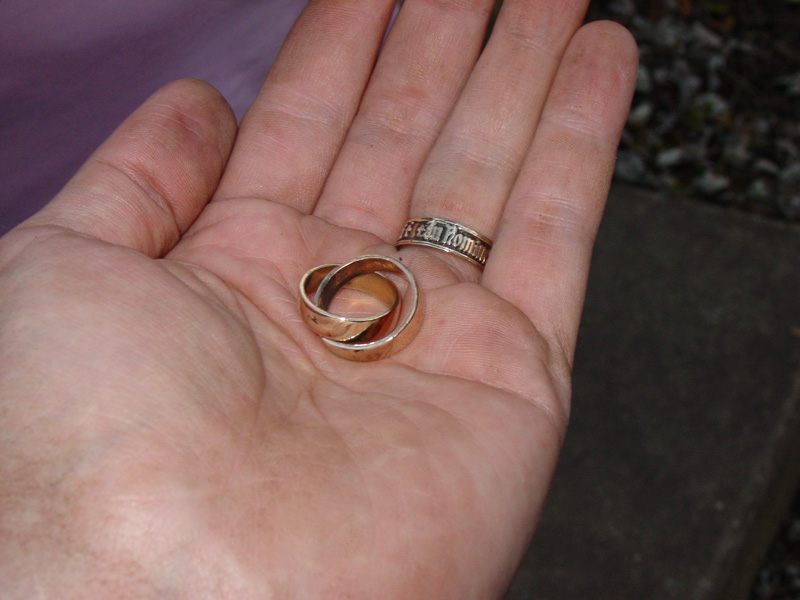 Thanks to my cousin, Andy Philip, for the use of his digital camera!
---
Long overdue update: 25-Apr-2015!
And here are the rings on orbit in the Bigelow Aerospace Genesis II module!!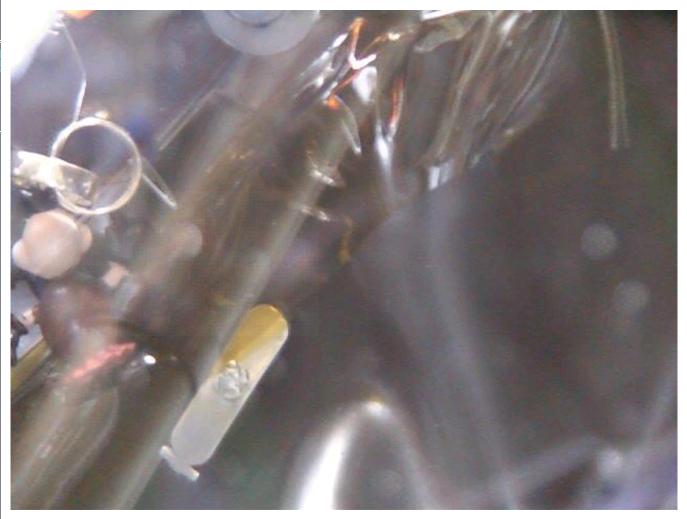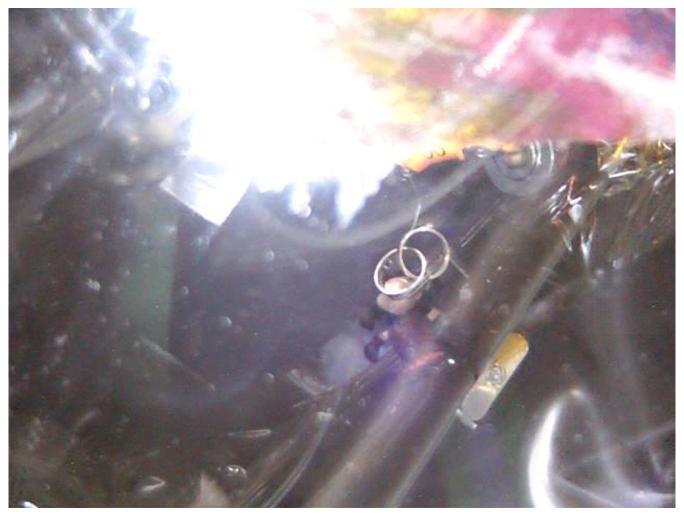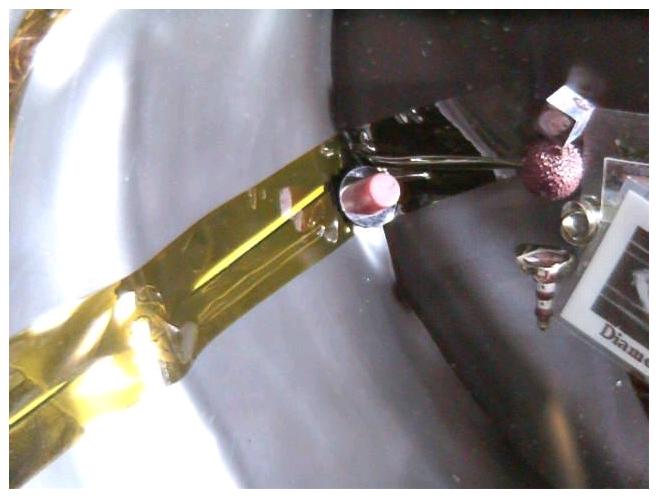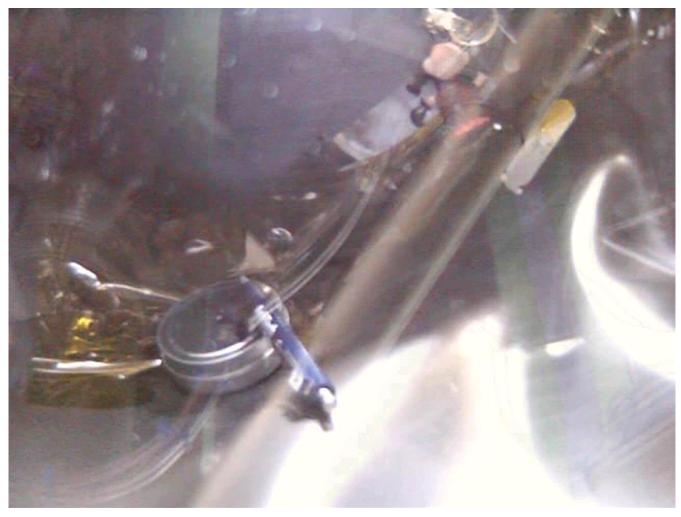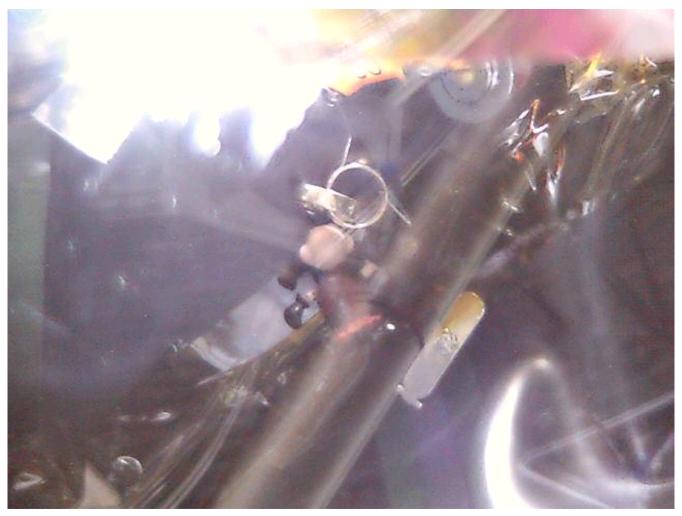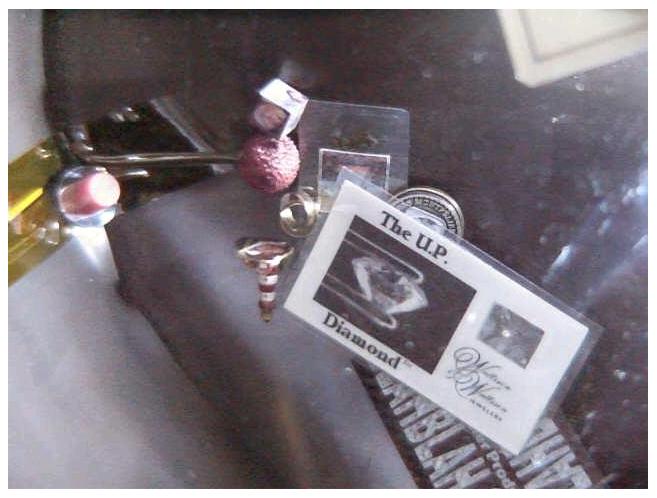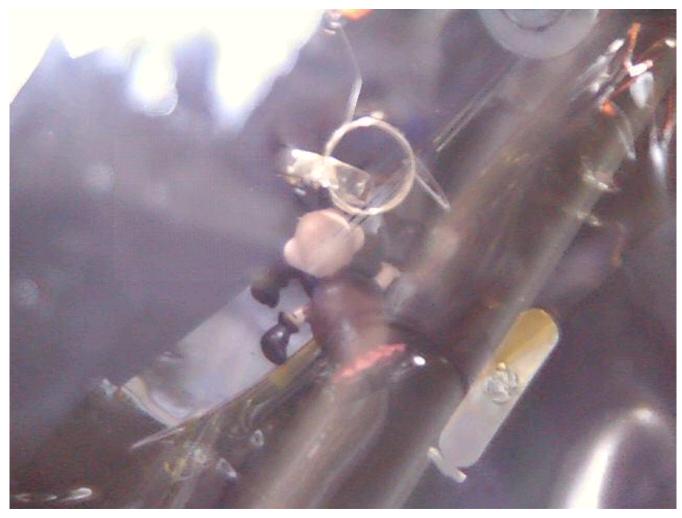 Ezekiel's Wheel® is a Registered Service Mark of Ed Edwards.