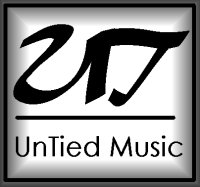 We Love Him
(Because He First Loved Us)
Ed Edwards
---
-1-
Here's all the answers,
For all the questions in your heart,
There was someone who knew them,
Right from the start.
---
Chorus
If you've got a question,
Need someone to trust,
Here is your answer -
"We love Him because He first loved us."
---
-2-
Before we ever knew Him,
He was helpin us get by,
He was right there with us,
He even heard us cry.
---
Chorus
Break
---
-3-
Well you may say you're lucky,
When things are goin right,
Well there's no such thing as luck,
You've been blinded by His light.
---
Chorus
---
-4-
Well if you need a reason,
If you're tired and you're burnt,
Come to Him believin',
And He'll heal your every hurt.
---
Chorus