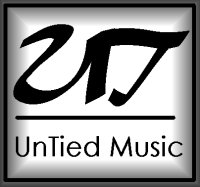 Hold On!
---
-1-
Hold on to your faith; your hope is sure.
Give no heed to the deceiver's allure.
For Christ shed His Blood, Holy and Pure,
And in that knowledge we are secure.
---
Chorus
Hold On, Hold Out, Hold Off, and Hold Up
the mighty Cross of Christ.
With it we can win the lost to Him
And the Blood He has shed has paid our price!
Hold On!
---
-2-
Hold out for the end, for Christ shall win.
The devil will go to the fire in the end.
We have a great Hope, given us by Christ.
The price paid by Him through His sacrifice.
---
Chorus
---
Solo
---
-3-
Hold off the darts of the evil one.
Lift high your shield of faith.
To quench the darts and snuff out the fire.
Which if not destroyed will consume your life.
---
Chorus
---
-4-
Hold up the Cross for the world to see,
Tread where His feet have trod.
And make your life a shining light;
A beacon set on a hill!
---
Chorus (2x)