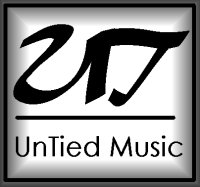 Always Got Time
Ed Edwards
---
-1-
I got 15 minutes just to look on down the track,
Maybe half an hour but I know you're comin back,
Waited yesterday right here about an hour or two,
Just as long the sun come up I'll still remember you.
---
Chorus
And I've always got time to wait for you...(2x)
---
-2-
It seems two thousand years gone by since last I saw your face,
Searched the whole world over for your ever hidin' place,
Never doubted you'd be back and I'm quite certain now,
That even if you're gone long time you're still here anyhow.
---
Chorus
---
-3-
Well I'm wearin out my fingers and I'm tearin up my mind,
Worryin if you'll be back to put things on the line,
Never thought that I would say it's hard to do my best,
But under pressure, buckled down, this life is all a test.
---
Chorus